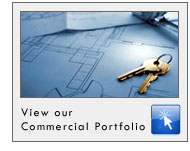 Kerryhill Realty Services Inc. is a full service real estate brokerage that provides a broad range of residential and commercial real estate services. Kerryhill consistently meets and exceeds client requirements when buying, selling, project managing, developing, constructing, property managing or leasing residential and commercial properties.
Our Mission and Values
Kerryhill Realty's mission is to provide real estate services with integrity, honesty, and transparency.
Principals
Our management brings more than 75 years of combined experience in residential and commercial real estate. Although the majority of the experience was built in the Ottawa market, we have projects in Pembroke, Deep River and Toronto.

Sheila Gallagher, Owner, Broker of Record
Sheila Gallagher leads the Residential Division and loves to work with sellers who need a great deal of help preparing a home for market. There, she can put her organizing and feng shui skills to work and transform a space. Her forte is working with people looking to downsize - finding the right home, the right size.
More >>

Kirby J. Gallagher, CEO, Project Manager
Kirby Gallagher heads the Commercial Division - ensuring the delivery of sales and acquisitions, leasing and project management projects.

Prior to becoming a founding partner and principal of KerryHill Realty Services, Kirby was Assistant Vice-President, Real Estate, Eastern Region for Sun Life Assurance Company of Canada where he was responsible for the combined 5.4 million square foot Sun Life and Clarica portfolio in the Eastern Region ...
More >>




Philip Schockaert, Project Manager
With more than 34 years of real estate experience representing both Landlord and Tenants, Philip Schockaert`s background includes working with MCAP Financial, MCAP Services Corporation, Mutual Life, Clarica, Sun Life and Sifton Properties. His advantage is that Philip can more effectively represent our Tenant clients given that he understands the methods and minds of Landlords. Philip is a asset to Kerryhill Realty Services.


Nick Vandergragt, Site Inspector
Once construction begins, you will see Nick at the job site several times every week. Nick checks in on construction crews, inspects ongoing work, ensures adherence to provincial and municipal codes, arranges for necessary equipment and ultimately, keeps construction projects running smoothly.

Nick is most widely known for his radio show, Nick at Night with Ottawa's live News Talk on CFRA.