For most people, buying a home is one of the largest financial transactions you will make. It's also the most important decision. The selected property will become more than just a property, it will be your oasis - where you, your spouse, children - your family - will grow and thrive. It's also a place where friends come together. Nothing is more important than having the right property to live in.

As your agents, Kirby and Sheila Gallagher will be your advisers and advocates during the entire home-buying process. It's our job to understand, evaluate, and present the property that fits your needs. To that end, we will:
Take as much time as necessary to uncover your needs and wants as well as what's motivating your purchase
Find a way for you to attain as many of your needs as possible when dealing with the realities of the marketplace and/or specific financial constraints (we reference your Net Proceeds from the sale, when applicable)
Educate you on current market conditions
Research homes in the area and sort through active listings to make suggestions after cross-referencing your needs (i.e. Homes that are located in areas that have retained or growth of home values, proximity to shopping or convenient work commutes, etc.)
When necessary, help you achieve your lifestyle needs with a different set of features than originally anticipated (this is particularly necessary when dealing with financial constraints)
Help you in narrowing your search until we have identified your top choices
Handle the ins and outs of the negotiation process including the preparation of all necessary forms when making an offer and/or counteroffer
Provide oversight and follow up for any inspections
Liase with your lawyer and seller's brokerage/representative
Discuss financing details and options as presented by your mortgage broker
Review the status certificate (for a condominium purchase)
Advise you on how to handle any needed repairs
Be present on closing day to ensure that all your interests are protected
OUR PROFESSIONAL TEAM


The buying process requires a professional, highly qualified team: Lender (and Appraiser), Lawyer, Home Inspector, Contractor(s). We work with the very best.

Lender (and Appraiser)

Having the right lender can be extremely important. We make sure that your lender and/or financial representative is someone with whom you feel comfortable. Some lenders may or may not require an independent appraisal, and typically will make arrangements for the appraisal themselves.

Lawyer

We can help you find a lawyer who is willing to take the time to answer your questions and who specializes in real estate law.

Home Inspector

No home inspection is 100% guaranteed, but a few hundred dollars to source a major problem may save you thousands to correct down the road.

Contractor(s)

Cleaning and renovations. The home renovation industry is booming, and in some markets, sometimes booking a contractor must be done months in advance. We can help you find the right contractor.

Space Planner

Space planning is especially necessary when downsizing, although it is always important to be fully functional in your new home.

Please call Sheila Gallagher at 613-407-9922 or Email to book your complimentary consultation. Kirby and Sheila look forward to meeting with you.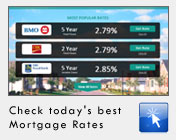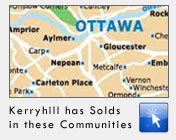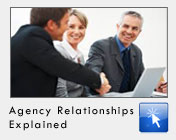 "Sheila Gallagher was extremely thorough in determining my needs. I was living in a 2000 sf 4 bedroom townhome - by myself for many years. She found the perfect 2 bedroom bungalow in a retirement community. Everything was in proximity to my needs. I could drive to the club in 10 minutes, shopping in less than five. The whole process happened quickly and seamlessly. I couldn't have been happier."
Howland S. Russell
USAF Colonel, Retired