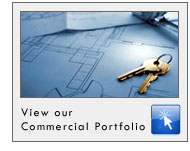 PROJECT MANAGEMENT

Since 2004, Kerryhill Realty has project managed more than $20 million worth of tenant improvements work throughout the Ottawa region. Project management is one of Kerryhill's primary lines of commercial business.

Our project management services include:
Preparation of preliminary budgets for the interior improvements at the various locations being considered by the client.
Interior Design and Mechanical/Electrical Design Services. Coordination of competitive bids and subsequent completion of planning and drawings.
Revise and submit updated budget based on design team drawings and discuss any potential cost savings measures.
Coordinate Landlord review and approval of plans
Arrange for any subsequent revisions to plans based on client and Landlord review.
Prepare and submit building permit application on Client's behalf.
Prepare and distribute contract tenders to at least 3 pre-qualified contractors.
Open and review tenders with client and prepare contract for client and contractor execution.
Obtain and distribute various certificates of insurance.
Coordinate work schedule with Landlord and contractors.
Conduct regularly scheduled project meetings.
Monitor all work being completed to ensure compliance with various codes and building rules.
Coordinate installation of network and communications wiring, systems furniture and security system.
Report on all financial matters related to the work in form satisfactory to the client.
Review and approval of all project trade invoices for client payment.
Ensure all aspects of the Construction Lien Act and the Health and Safety Act are complied with.
Arrange for final testing and City inspection and obtain Occupancy Permit.
Coordinate Client move with Landlord.
LEASING

Kerryhill Realty provides a targeted and effective leasing effort, which is critical to maximizing long-term viability of a premises. That said, Kerryhill maintains strong relationships with the real estate brokerage community and recognizes that potential clients may have existing relationships with outside brokers. When a broker is not in place, Kerryhill brings a qualified, licensed lease representation to do the following:
Preparation of competitive market analysis - including specific space and/or investment options;
Qualification - with client input - and shortlisting of various options (to be considered);
Arrangement of subsequent tours of each option (to be considered);
Coordination of space planning for the short listed leasing options;
Preparation and distribution of Request for Proposals (RFPs);
Financial analysis and summary of subsequent responses to the RFP;
Preparation - with client and legal input - and submission of an Offer to Lease and/or Purchase to the Owner for the chosen location;
Negotiation and finalization of Offer to Lease/Purchase terms with the Owner - with client and legal input;
Follow up on draft lease preparation, distribution and subsequent negotiation - when required - of lease terms;
Coordination of final lease document preparation, distribution, and execution;
Due diligence coordination.
NEW DEVELOPMENT

Kerryhill has been directly involved in the development of more than 4 million square feet of new commercial office, retail, and industrial developments.

Our Development Services give our clients a method by which to qualify the costs associated with the development of a new property or the retrofit or expansion of an existing facility. Seasoned Kerryhill personnel are able to determine the feasibility of large and small scale projects that may be required or beneficial to the subject property, given overall objectives. From small retail or office development projects to the construction management of major complexes, significant expansions and capital improvements, the depth of Kerryhill's experience represents an assurance that the right decisions are made and funds wisely spent.

For projects that may require further development including the creation of new facilities or dealing with the various government authorities for permits and zoning applications, our development program can usually facilitate the outcome, translating into stringent time frames, delivery on time and on budget.




"Glenn Harris from KerryHill was very helpful in providing us with a good understanding of the issues relevant to our construction project through the entire phase. His assistance, which permitted us to focus on other important issues, along with his dedication to minimizing our costs whenever possible, was integral to the successful, timely, and on budget completion of our project."

Andy Perreault
Controller - Fixed Wing Division
Fugro Airborne Surveys Corp.