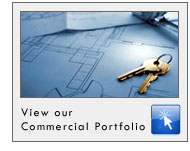 COMMERCIAL >> Since 2004, Kerryhill has project managed more than $20 million worth of tenant improvements, performed lease transactions for areas from 500 sq.ft. to 385,000 sq.ft., has been directly involved in the development of more than 4 million square feet of new commercial office, retail and industrial developments.

INVESTMENT >> As real estate investors, Kirby and Sheila Gallagher understand the value and the risks of buying property for investment purposes. Kerryhill can help you with the purchase and sale of investment real estate. Whether it's a single family home, row house, condominium apartment or commercial building - and whether you're looking for cash flow, equity growth, or principle paydown, Kerryhill can help you meet your investment needs.
RESIDENTIAL

SELLERS >> For most people, your home is the most vaulable asset you have. We understand that. We know how to prepare, present, price and sell your property. In addition, we have a combination of in-depth community and market knowledge, have strong negotiation skills, and a high-quality professional network. We're in the Business of Selling not Listing.

BUYERS >> For most people, the purchase of real estate is one of the largest financial transactions you will make. It's also the most important decision. The selected property will become more than just a property, it will be your home - where you, your spouse, children - your family - will grow and thrive. As your agents, Kirby and Sheila Gallagher will be your advisers and advocates during the entire home buying process. It's our job to understand, evaluate, and present the property that fits your needs.




DOWNSIZERS >> Kerryhill Realty specializes in working with downsizers - people moving from a larger space to a smaller one. We work primarily with empty nesters, baby boomers, and seniors. We can handle all ofyour needs. The process is complex and needs a team of skilled, experienced professionals. We bring out team to your door: Professional Organizer, Senior Move Manager, Stager, Cleaner, Space Planner, Interior Decorator, Feng Shui Practitioner, Handyman, Photographer, Appraiser, Auctioneer, Waste Remover and Mover.