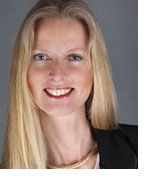 Sheila Gallagher, Broker of Record, Owner

|

Email

Sheila Gallagher leads the Residential Division and loves to work with sellers who need a great deal of help preparing a home for market. There, she can put her organizing and feng shui skills to work and transform a space. Her forte is working with people looking to downsize - finding the right home to fit changing needs and lifestyle.

After 32 years in the work force, Sheila Gallagher entered the real estate industry in 2010 and joined Kerryhill in 2011. She brings her experience in retail management, business planning, web design (designed websites for Maureen McTeer, The Wealthy Barber, and Looneysoons), IT, publishing (author of Leaving Food Behind), and Feng Shui. Algonquin College and the Toronto School of Business provided the formal education needed to successfully run her businesses. During her years as an entrepreneur, Sheila has been privileged to work with a broad array of clients and industries exposing her to a full spectrum of business models and markets.

Changing lives and giving back has been a passion for as long as Sheila can remember. She has given back in a volunteer capacity by working with the YM-YWCA, Shirley E. Greenberg Women's Health Centre, iSisters (women and IT), Hopewell (the Eating Disorder Centre of Ottawa), Women in the New Century Conferences, and Harmony House, and is currently a Director with the Carp Tennis Club and Chair of the Board for Hope Reins Equine Assisted Therapy.